Social Media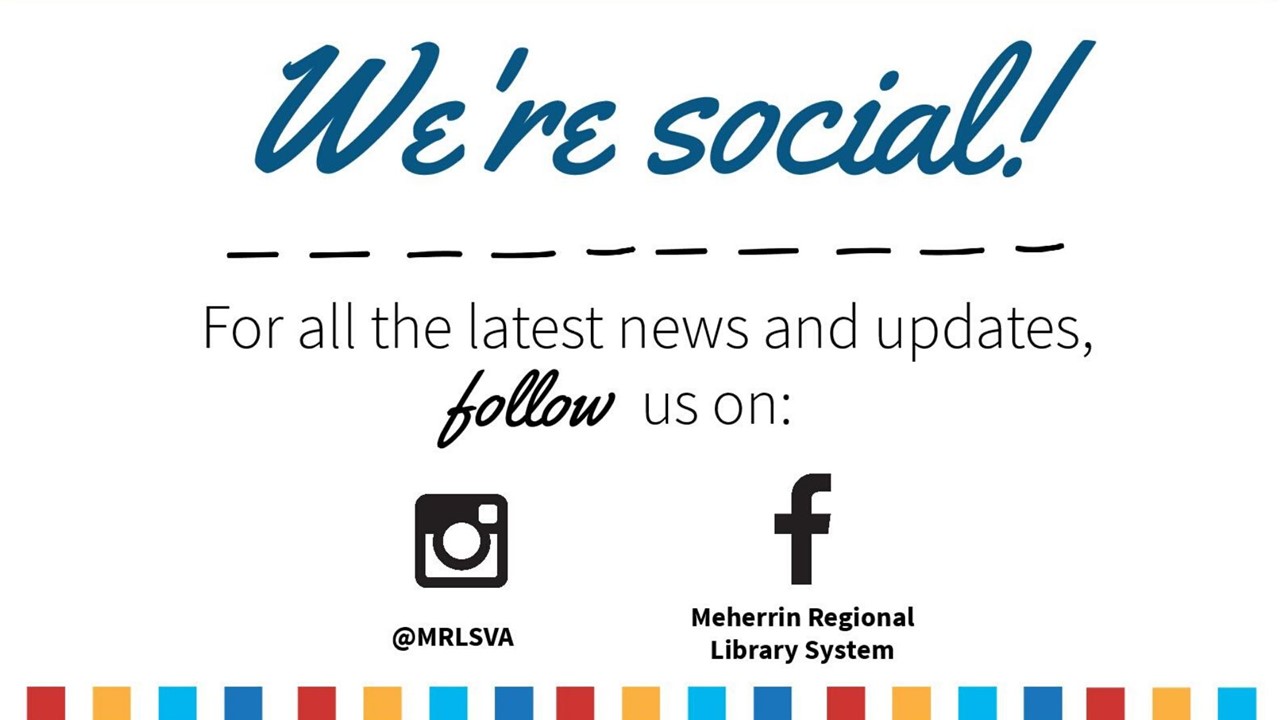 Stay connected! Like us on Facebook or follow us on Instagram to keep up to date with
everything about the Meherrin Regional Library!
New Hours
UPDATE: The Meherrin Regional Library System will be expanding hours on Monday, October 5, 2020. Both locations will be open from 10-6 on Monday and 9:30-5 Tuesday through Friday (closed Saturday & Sunday). We are still following social distancing guidelings, along with enhanced cleaning and protective measures to help keep our patrons safe. Listed below are a few procedures that will be applied:
Vistors must wear a face covering

Capacity = 20 visitors at one time

Patron computers limited to 1 hour sessions

Contact-free locker pick up is encouraged

Meeting Rooms - Available at Brunswick location with social distancing (15 person max), unavailable at Emporia.

Returned items will be quarantined for 72 hours

Other restrictions may apply
Please email brunswicklibrary@gmail.com or richardsonmemoriallibrary@gmail.com with any questions. Thank you for your patience and understanding during this time. Please stay healthy and safe.
Library Newsletter *click here to sign up*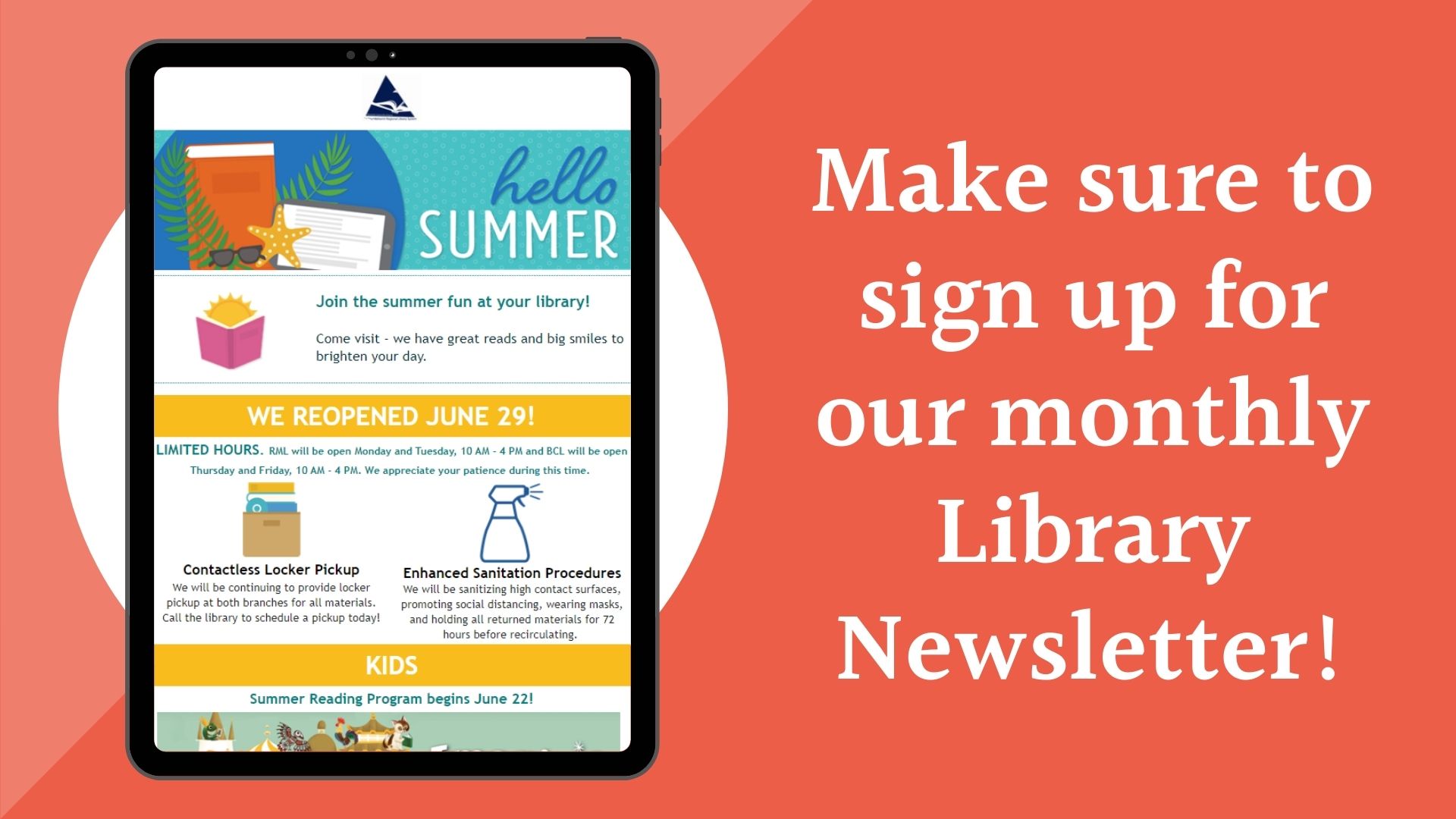 The Library Newsletter will be delivered to your email each month and will include information on library news, events, and book reccomendations.
1000 Things Before Kindergarten
Seed Library Exchange
What is a Seed Exchange Program? The Seed Exchange Program is a library of sorts. It is designed to offer the community a way of "swapping"
both seeds and ideas. Seeds are free to anyone willing to grow the seeds at home. Patrons are simply asked to save seeds of any successful plants to donate back to the library in exchange for more, however this is not required to participate.
How to Participate
REGISTER - Simply fill out a participation sheet at the library
BORROW - Select no more than three seed packets from the seed containers. Record which seeds you are borrowing in the Seed Exchange Log
GROW - Take your seeds home and plant them. Be sure to utilize all of the resources provided by the library to identify the best practices for growing your seeds
GATHER - At the end of the growing season, harvest and dry the seeds so that you may share with others
RETURN - Bring some seeds back to the library in exchange for new seeds!
More information about saving seeds can be found on these websites:
www.seedsavers.org
www.howtosaveseeds.com
www.savingourseeds.org
PressReader *click here for more info*