Social Media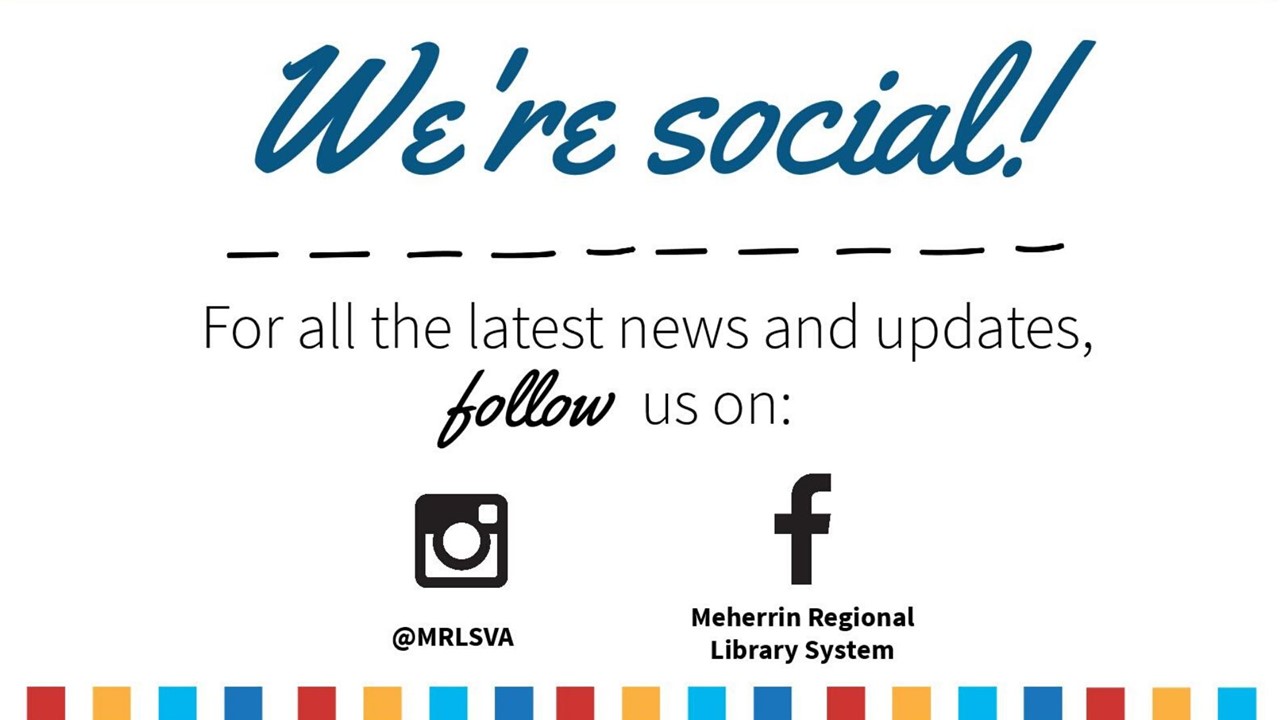 Stay connected! Like us on Facebook or follow us on Instagram to keep up to date with
everything about the Meherrin Regional Library!
New Hours
UPDATE: The Meherrin Regional Library System will be expanding hours on Monday, October 5, 2020. Both locations will be open from 10-6 on Monday and 9:30-5 Tuesday through Friday (closed Saturday & Sunday). We are still following social distancing guidelings, along with enhanced cleaning and protective measures to help keep our patrons safe. Listed below are a few procedures that will be applied:
Vistors must wear a face covering

Capacity = 20 visitors at one time

Patron computers limited to 1 hour sessions

Contact-free locker pick up is encouraged

Meeting Rooms - Available at Brunswick location with social distancing (15 person max), unavailable at Emporia.

Returned items will be quarantined for 72 hours

Other restrictions may apply
Please email brunswicklibrary@gmail.com or richardsonmemoriallibrary@gmail.com with any questions. Thank you for your patience and understanding during this time. Please stay healthy and safe.
Library Newsletter *click here to sign up*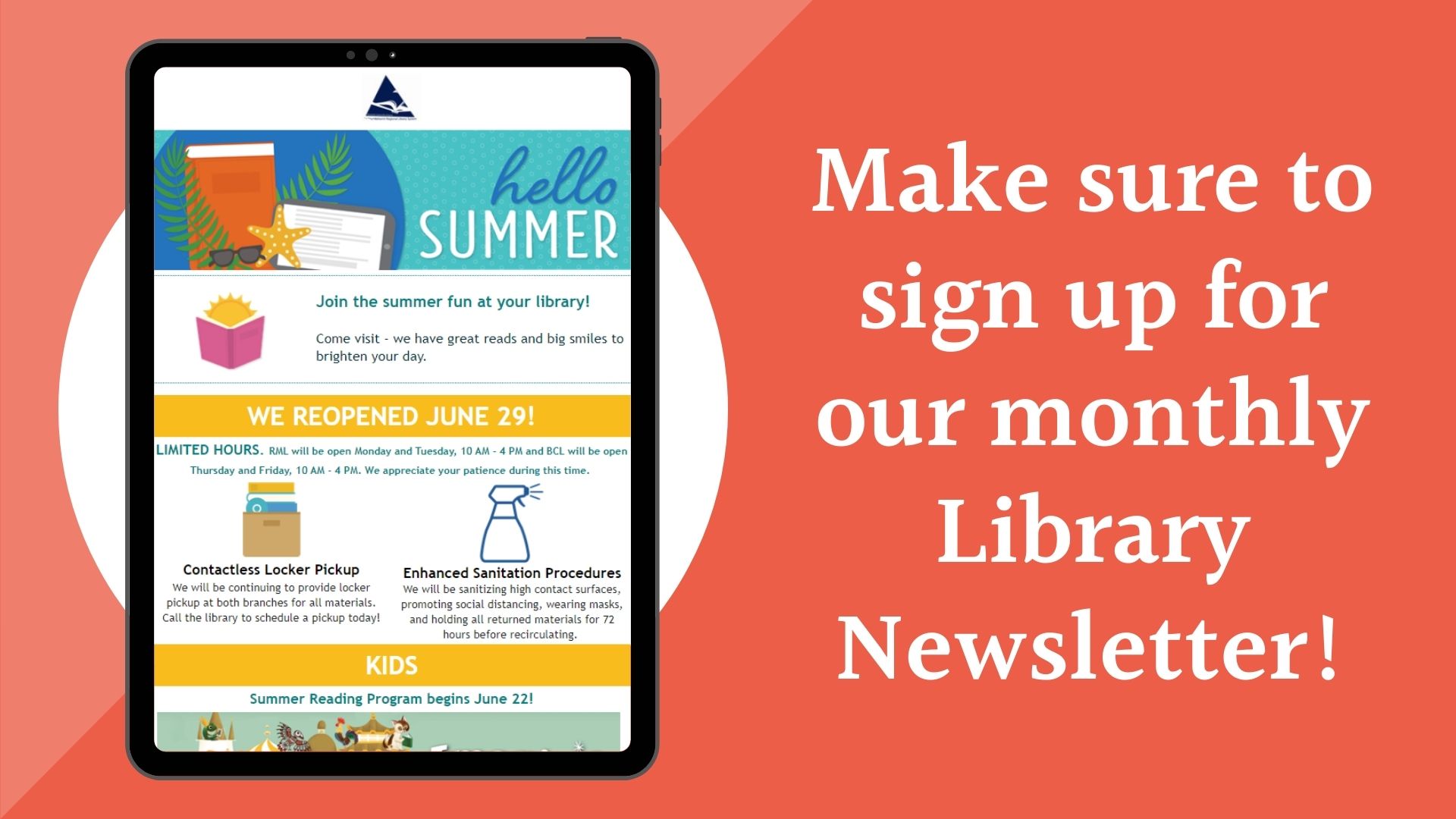 The Library Newsletter will be delivered to your email each month and will include information on library news, events, and book reccomendations.
1000 Things Before Kindergarten
PressReader *click here for more info*
January Crafts to Go
January Closings
The Brunwsick County Library and the Richardson Memorial Library will be closed the following days in January:
New Years: Friday, 1/1
Martin Luther King Jr. Day: Monday, 1/18