Social Media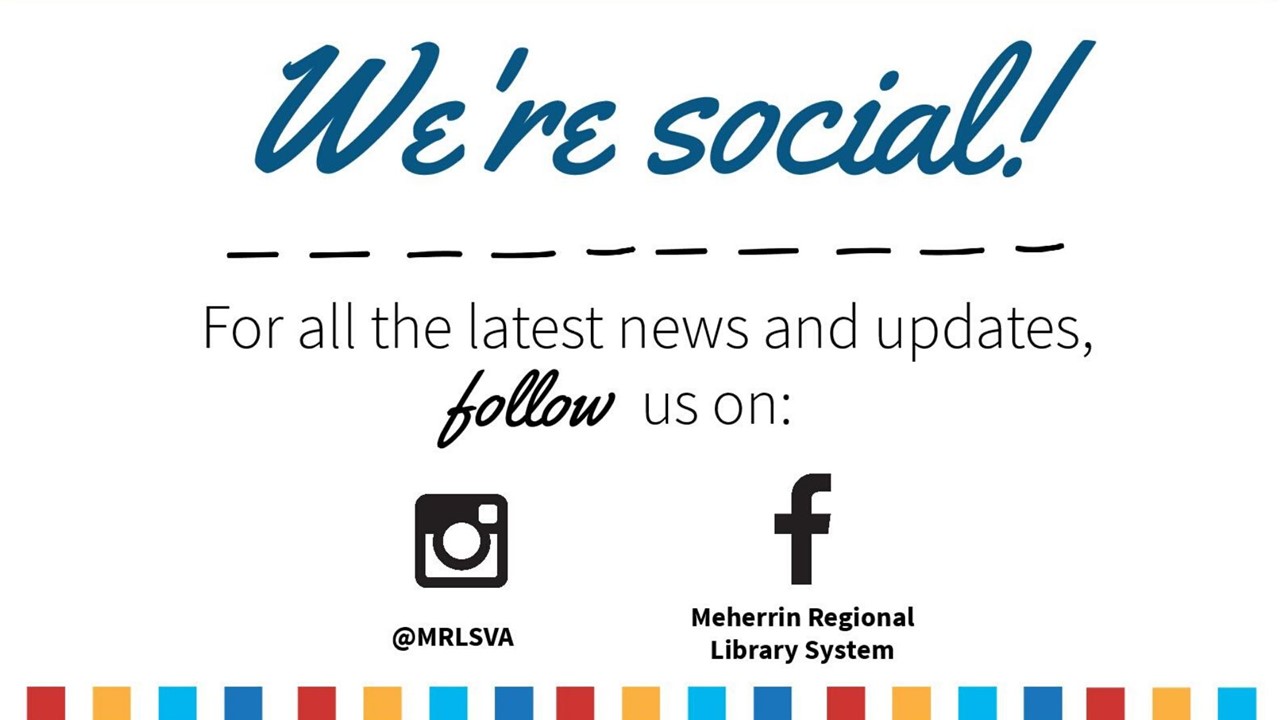 Stay connected! Like us on Facebook or follow us on Instagram to keep up to date with everything about the Meherrin Regional Library!
Follow us on Instagram @MRLSVA and on Facebook @Meherrin Regional Library System!
Library Newsletter *click here to sign up*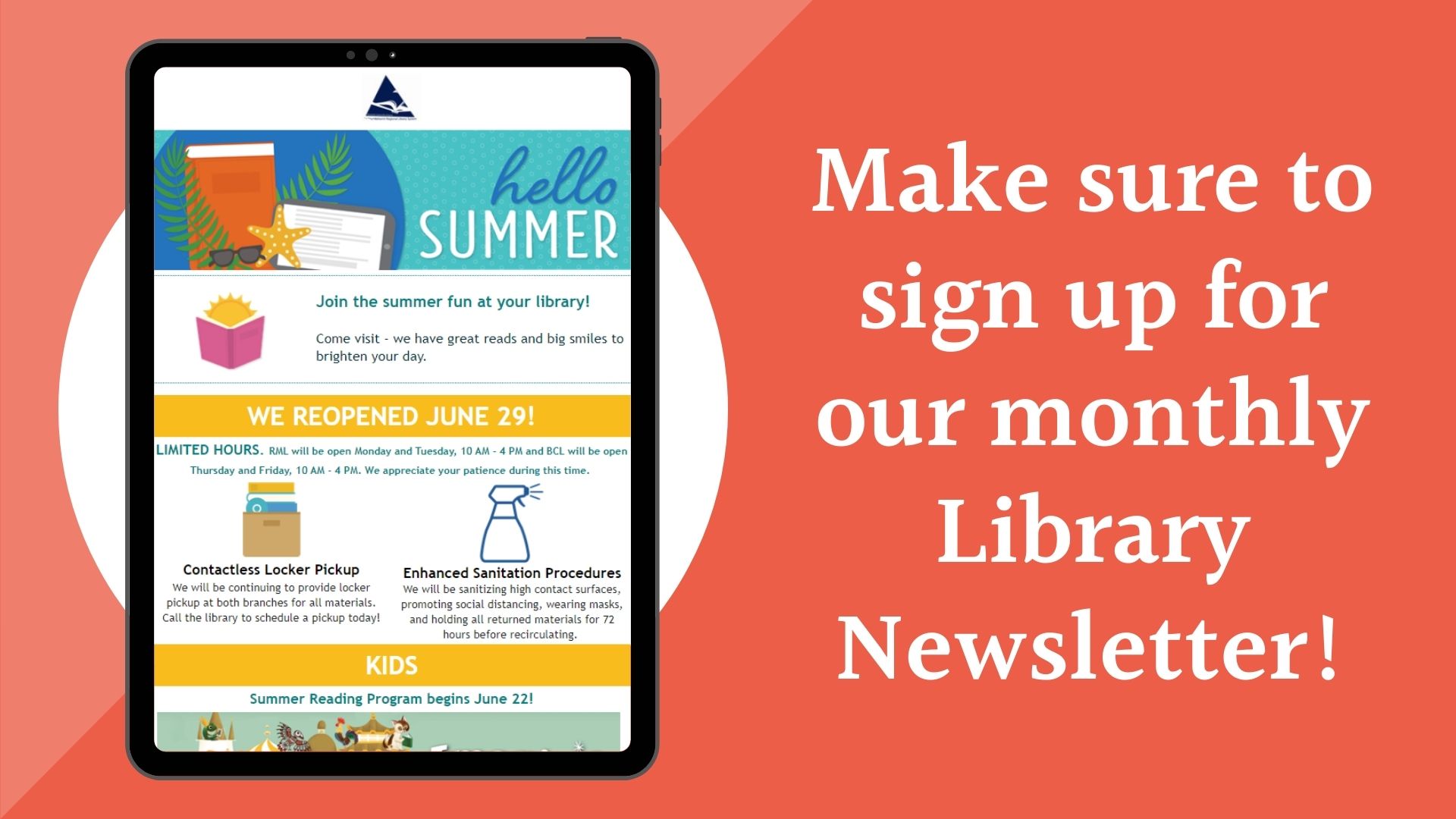 The Library Newsletter will be delivered to your email each month and will include information on library news, events, and book reccomendations.
1000 Things Before Kindergarten
1000 Things Before Kindergarten! Get your little deer ready for school!
This program is available to children from birth until the child enters Kindgergarten.
New Hours
UPDATE: The Meherrin Regional Library System will be expanding hours on Wednesday, Feb 17, 2021. Both locations will be open from 10-6 on Monday and 9:30-5 Tuesday through Friday (closed Saturday & Sunday). We are still following social distancing guidelings, along with enhanced cleaning and protective measures to help keep our patrons safe. Listed below are a few procedures that will be applied:
Vistors must wear a face covering

Capacity = 20 visitors at one time

Patron computers limited to 1 hour sessions

Contact-free locker pick up is encouraged

Meeting Rooms - Available at Brunswick location with social distancing (15 person max), unavailable at Emporia.

Returned items will be quarantined for 72 hours

Other restrictions may apply
Please email mrls.brunswick@gmail.com or mrls.richardson@gmail.com with any questions. Thank you for your patience and understanding during this time. Please stay healthy and safe.
PressReader *Go here for more info*
April Crafts *click here for more info*
April's Grab and Go crafts will be available at both branches on the dates listed below. Available while supplies last!
Bunny Craft & STEAM Chemical Change Eggs: April 5
Cupcake Flower Craft: April 12
Earth Day Craft: April 19
Umbrella Craft: April 26
AtoZ Online Resources
Lingo Lite
helps you learn basic vocabulary in 30 languages from native speakers. Each vocabular entry includes a color photo, a native speaker video, and the word or term in the local language and your native language. Users can change the interface language (also 30 languages) at the click of a button.
AtoZ World Travel
contains 202 world city travel guides. These beautifully illustrated and up-to-date guides cover travel essentials, attractions, insiders' information, excursions, nightlife, shopping, culture, cuisine, health, security, language, maps, and lots more.
AtoZ the USA
is a large-scale encyclopedia of US state and country information. State information is arranged into 103 editorial and image datasets for each state. Topics include history, geography, demographics, education, food and recipes, government, crime, maps, media outlets, symbols, sports, and more.
AtoZ Food America
provides 7,000 recipes, 650 ingredient articles, vintage food labels and ads, historical what did they eat articles, how to make food videos, and more, AtoZ Food America is the world's largest database of American food, culture, and recipes. It features content and information found nowhere else combined with beautiful graphics and illustrations.